Profile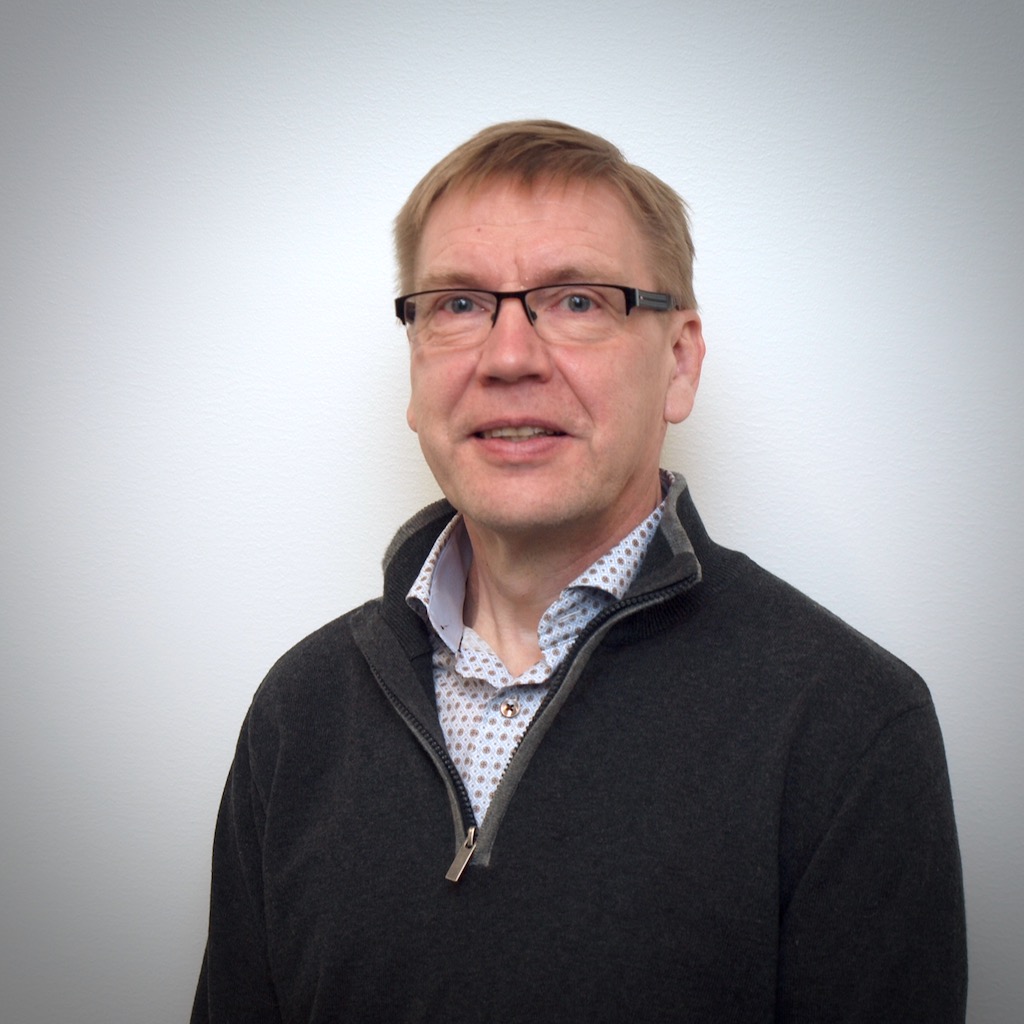 Matti Poutanen
Professor of Physiology
Director, Turku Center for Disease Modeling
ORCID ID: 0000-0002-8953-1734
The Sahlgrenska Academy,
Institute of Medicine,
University of Gothenburg, Sweden
Senior Researcher
Description of Research
In a traditional view, the endocrine action of steroid hormones is based on the concept where the hormone is synthesized in the gland and reaches the target organ via blood circulation. Our group has been actively involved in studies providing evidence for the concept of "intracrinology". In the intracrine steroid hormone action, the ligand concentration available for nuclear receptor binding is regulated also by the target tissue metabolism. The work has especially focused on resolving the metabolic pathways in which the HSD17B enzymes play a physiological and/or pathophysiological role. These enzymes catalyze the reaction between the low active 17-keto steroids and the highly active 17-hydroxy steroids, while some of the enzymes have been shown to possess an essential role also in other metabolic pathways. In our opinion, the key question can be addressed only superficially by in vitro methods, and thus, the specific roles of HSD17B enzymes are addressed by applying GM mouse models, tumor xenografts and by using clinical samples.
We focus on three clinically important hormone-dependent diseases: breast cancer, prostate cancer, and endometriosis. All these diseased tissues express a variety of HSD17B enzymes, are highly sex hormone-dependent, and are, thus, potential targets for HSD17B inhibitors.
The specific aims are:
To define the role of HSD17B enzymes in regulating the amount and type of ligands for nuclear receptor action
To define the role of local sex steroid synthesis in the etiopathogenesis of breast and prostate cancer
To define the role of intra tissue sex steroid synthesis and steroid hormone action in endometrium and the role of the enzymes in etiopathogenesis of endometriosis
Institute of Medicine, The Sahlgrenska Academy, Gothenburg University, Vita Stråket 11, Sahlgrenska University Hospital, 41345 Gothenburg, Sweden
Representative Publications
High intratumoral dihydrotestosterone is associated with antiandrogen resistance in VCaP prostate cancer xenografts in castrated mice. Huhtaniemi R, Sipilä P, Junnila A, Oksala R, Knuuttila M, Mehmood A, Aho E, Laajala TD, Aittokallio T, Laiho A, Elo L, Ohlsson C, Thulin MH, Kallio P, Mäkelä S, Mustonen MVJ, Poutanen M.iScience. 2022 Apr 25;25(5):104287. doi: 10.1016/j.isci.2022.104287. eCollection 2022 May 20.PMID: 35573198
Overexpression of Human Estrogen Biosynthetic Enzyme Hydroxysteroid (17beta) Dehydrogenase Type 1 Induces Adenomyosis-like Phenotype in Transgenic Mice. Heinosalo T, Rytkönen KT, Saarinen N, Järvensivu P, Damdimopoulou P, Strauss L, Orasniemi S, Horshauge P, Gabriel M, Koskimies P, Ohlsson C, Kronqvist P, Poutanen M.Int J Mol Sci. 2022 Apr 27;23(9):4815. doi: 10.3390/ijms23094815.PMID: 35563206
Sipilä P, Junnila A, Hakkarainen J, Huhtaniemi R, Mairinoja L, Zhang FP, Strauss L, Ohlsson C, Kotaja N, Huhtaniemi I, Poutanen M. The lack of HSD17B3 in male mice results in disturbed Leydig cell maturation and endocrine imbalance akin to humans with HSD17B3 deficiency. FASEB J. 2020 May;34(5):6111-6128.
Huhtaniemi R., Oksala R., Knuuttila M., Mehmood A., Aho E., Laajala T.D., Nicorici D., Aittokallio T., Laiho A., Elo L., Ohlsson C., Kallio P., Mäkelä S., Mustonen M.V.J., Sipilä P., Poutanen M., Adrenals contribute to growth of castration-resistant VCaP prostate cancer xenografts. Am. J. Pathol., 188:2890-2901 (2018).
Knuuttila M., Mehmood A., Huhtaniemi R., Häkkinen M., Oksala R., Laajala T.D., Rydberg H., Handelsman D., Aittokallio T., Auriola S., Ohlsson C., Laiho A., Elo L.L., Sipilä P., Mäkelä S., Poutanen M., Antiandrogens reduce intratumoral androgen concentrations and induce androgen receptor expression in castration-resistant prostate cancer xenografts. Am. J. Pathol. 2018 188:216-28.
Järvensivu P., Heinosalo T., Hakkarainen J., Kronqvist P., Saarinen N., Poutanen M., HSD17B1 expression induces inflammation-aided rupture of mammary gland myoepithelium. Endocr. Relat. Cancer, 2018 25:393-406.
Adam M., Heikelä H., Portius D., Sobolewski C., Mäki-Jouppila J., Mehmood A., Adhikari P., Esposito I., Elo L.L., Zhang F.-P., Ruohonen S.T., Strauss L., Foti M., Poutanen M., Hydroxysteroid (17beta) dehydrogenase 13 deficiency triggers hepatic steatosis and inflammation in mice. FASEB J., 2018 32:3434-3447.
Hakkarainen J., Zhang F.-P., Jokela H., Mayerhofer A., Cisneros Montalvo S., Nurmio M, Toppari J., Ohlsson C., Kotaja N., Sipilä P., Poutanen M., Sertoli cell expressed hydroxysteroid (17β) dehydrogenase 1 contributes for steroid synthesis and is required for male fertility. FASEB J., 2018 32:3229-3241.
Heinosalo T., Gabriel M., Kallio L., Adhikari P., Huhtinen K., Laajala D., Kaikkonen E., Mehmood A., Suvitie P., Kujari H., Aittokallio T., Perheentupa A., Poutanen M., Human Secreted Frizzled-Related Protein 2, SFRP2, marks endometriosis lesion borders and acts as a canonical WNT signaling agonist promoting proliferation of endometriosis lesions. Human Reprod., 2018 33:817-831.