Profile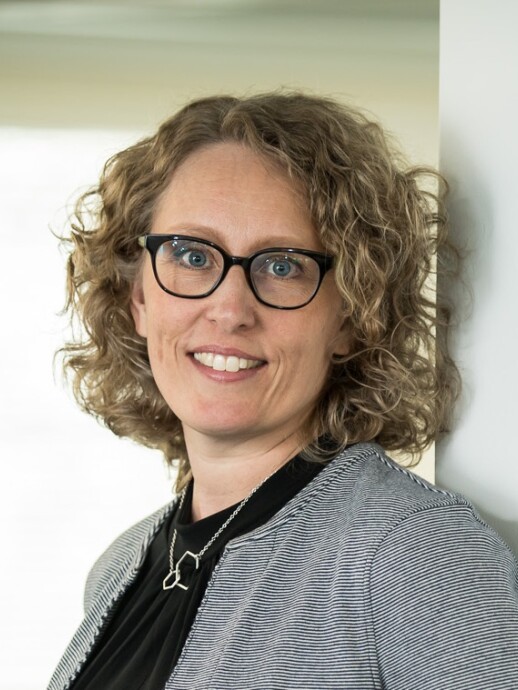 Eriika Savontaus
Professor of Pharmacology and Therapeutics
Description of Research
Obesity with related metabolic and cardiovascular diseases is an increasing problem, but current means to prevent and treat obesity are clearly insufficient. Research of Savontaus group aims to identifying novel means of intervention. The main interest is in two neuropeptides, NPY (neuropeptide Y) and POMC (melanocortins), that play key roles in the regulation of body weight. We are working to understand the tissue-specific mechanisms of NPY and melanocortin action in order to facilitate drug development for metabolic and cardiovascular diseases. Furthermore, the aim is to understand the impact of the genetics and epigenetics of these genes on the risk of cardiometabolic diseases and whether the epigenetic inheritance of metabolic diseases could be prevented. We use transgenic and dietary mouse models with pharmacological, exercise and dietary interventions. The effects of interventions on body weight and composition, feeding and physical activity, mouse behavior, white and brown adipose tissue morphology and function, glucose and lipid metabolism and obesity biomarkers are studied.
Representative Publications
Puolakkainen T, Rummukainen P, Pihala-Nieminen V, Ritvos O, Savontaus E, Kiviranta R. Treatment with Soluble Activin Type IIB Receptor Ameliorates Ovariectomy-Induced Bone Loss and Fat Gain in Mice. Calcif Tissue Int. 2022 Jan 13. doi: 10.1007/s00223-021-00934-0.
Mattila M, Söderström M, Ailanen L, Savontaus E, Savontaus M. The Effects of Neuropeptide Y Overexpression on the Mouse Model of Doxorubicin-Induced Cardiotoxicity. Cardiovasc Toxicol. 2020 Jun;20(3):328-338. doi: 10.1007/s12012-019-09557-2.
Eerola K, Virtanen S, Vähätalo L, Ailanen L, Cai M, Hruby V, Savontaus M, Savontaus E. Hypothalamic γ-melanocyte stimulating hormone gene delivery reduces fat mass in male mice. J Endocrinol. 2018 Oct 1;239(1):19–31.
Ailanen L, Vähätalo LH, Salomäki-Myftari H, Mäkelä S, Orpana W, Ruohonen ST, Savontaus E. Peripherally Administered Y2-Receptor Antagonist BIIE0246 Prevents Diet-Induced Obesity in Mice With Excess Neuropeptide Y, but Enhances Obesity in Control Mice. Front Pharmacol. 2018 Apr 5;9:319.
Ailanen L, Ruohonen ST, Vähätalo LH, Tuomainen K, Eerola K, Salomäki-Myftari H, Röyttä M, Laiho A, Ahotupa M, Gylling H, Savontaus E. The metabolic syndrome in mice overexpressing neuropeptide Y in noradrenergic neurons. J Endocrinol. 2017 Jul;234(1):57-72.
Vähätalo L, Ruohonen ST, Kovalainen M, Huotari H, Mäkelä K, Määttä JA, Mäkelä S, Ailanen S, Ruohonen S, Röyttä M, Herzig KH, Savontaus E: Neuropeptide Y in the noradrenergic neurones induces obesity and inhibits sympathetic tone. Acta Physiol (Oxf). 2015 Apr;213(4):902-19. doi: 10.1111/apha.12436. Epub 2014 Dec 26
Eerola K, Rinne P, Penttinen AM, Vähätalo L, Savontaus M, Savontaus E: α-MSH overexpression in nucleus tractus solitaries decreases fat mass and elevates heart rate, J Endocrinol, 2014 Jul;222(1):123-36. doi: 10.1530/JOE-14-0064
Rinne P, Nordlund W, Heinonen I, Penttinen AM, Saraste A, Ruohonen ST, Mäkelä S, Vähätalo L, Kaipio K, Cai M, Hruby VJ, Ruohonen S, Savontaus E: α-Melanocyte-stimulating hormone regulates vascular NO availability and protects against endothelial dysfunction. Cardiovasc Res. 97:360-368, 2013
Ruohonen S, Pesonen U, Moriz N, Kaipio K, Röyttä M, Koulu M, Savontaus E. Transgenic mice overexpressing neuropeptide Y in noradrenergic neurons: A novel model of increased adiposity and impaired glucose tolerance. Diabetes, 57(6):1517-25, 2008.